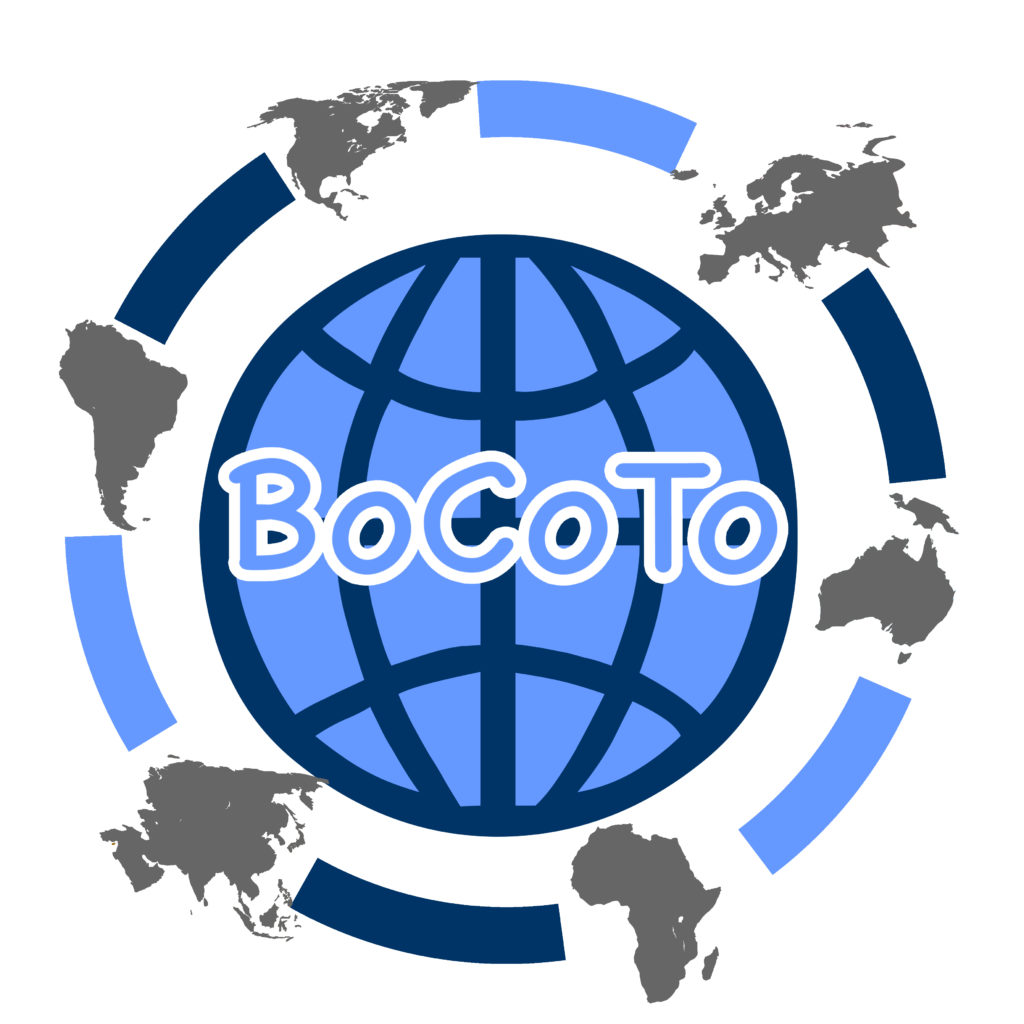 El turismo proporciona una fuente vital de ingresos para las comunidades locales y contribuye al desarrollo sostenible global. El turismo de masas amenaza la biodiversidad, daña los ecosistemas y causa violaciones de los derechos de los trabajadores, las minorías y las comunidades locales. El turismo comunitario (CBS) tiene un catalizador funcionar para el desarrollo económico, social y cultural, como una fuente complementaria de ingresos para mejorar el nivel de vida, crear empleos, preservar el tradiciones y proteger el medio ambiente.
Descripción
El proyecto propone un programa internacional de desarrollo de capacidades que busca exponer a los participantes a varios aspectos del "turismo comunitario" y el trabajo juvenil de diferentes países y organizaciones de Italia, España, Nepal, Vietnam, Turquía, India y Kenia. A través de un enfoque transnacional, el proyecto examinará conceptos y prácticas que sustentan el "turismo basado en la comunidad" y su potencial en el campo de la juventud en todas las comunidades y regiones locales seleccionadas. Las perspectivas sobre el "turismo basado en la comunidad" se explorarán a través de un concepto holístico de protección y valorización de la biodiversidad, la diversidad cultural, el desarrollo local, la promoción de los derechos humanos. A través de un enfoque intercultural, el proyecto involucrará a las organizaciones juveniles y las partes interesadas para que trabajen juntas para desarrollar y promover la CBS como un catalizador para el crecimiento económico inclusivo y sostenible, el empleo juvenil, la inclusión social, el bienestar y la reducción de la pobreza, al mismo tiempo que protege valores culturales y patrimonio natural.
Objetivo específico
– Fortalecer la capacidad de las organizaciones juveniles y las comunidades locales para promover el turismo comunitario en zonas rurales y remotas.
Resultados excepcionales
– Mayor desarrollo socioprofesional de trabajadores juveniles y líderes jóvenes equipados con conocimientos, competencias clave y herramientas empleables relacionadas con el "turismo comunitario y el desarrollo sostenible" a través de diferentes perspectivas culturales, enfoques educativos y experiencias comunitarias de diferentes regiones del mundo. .
– Aumento de la cooperación transnacional, el intercambio de buenas prácticas y el desarrollo de capacidades entre trabajadores juveniles, organizaciones y ONG activas en el campo del desarrollo sostenible desde diferentes contextos mundiales.
– Desarrollé paquetes de "turismo basado en la comunidad" basados ​​en el descubrimiento holístico de la diversidad cultural, los productos naturales y la gastronomía, mientras participamos en proyectos sociales y ambientales donde los jóvenes pueden ser voluntarios en proyectos comunitarios locales.
– Desarrollé una plataforma de E-learning para promover los paquetes de "turismo comunitario" y llegar a un público más amplio de jóvenes y viajeros responsables interesados ​​en el "turismo comunitario".
SOCIOS
ITALIA PRISM
NEPAL CAMPAIGN FOR CHANGE NEPAL (CCN)
INDIA ASSOCIATION FOR COMMUNITY DEVELOPMENT & SOLIDARITY (ACDS)
ESPAÑA ACD LA HOYA
KENIA RESOURCE HUB FOR DEVELOPMENT
VIETNAM YOUTH EMPLOYMENT AND SOCIETY DEVELOPMENT JOINT STOCK COMPANY (YESD)
TURQUIA KATILIMCI GENCLIK DERNEG
---
Tourism provides a vital source of incomes for local communities & contribute to global sustainable development. Mass tourism threatens biodiversity, damages ecosystems & causes violations of the rights of workers, minorities & local communities. Community-based tourism (CBS) has a catalytic function for economic, social & cultural development, as a complementary source of income to improve standard of living, create jobs, preserve the traditions & protect the environment.
Description
The project proposes an international capacity building program that seeks to expose participants to various aspects of "community-based tourism" & youth work from different countries & organizations from Italy, Spain, Nepal, Vietnam, Turkey, India & Kenya. Through a transnational approach, the project will examine concepts & practices underpinning "community-based tourism" & its potential in the youth field in all targeted local communities & regions. Perspectives on "community-based tourism" will be explored through a holistic concept of protection & valorisation of biodiversity, cultural diversity, local development, promotion of human rights. Through a intercultural approach, the project will engage youth organizations & stakeholders to work together to develop & promote CBS as a catalyst for inclusive & sustainable economic growth, youth employment, social inclusion, well-being & poverty reduction, while at the same time protecting cultural values and the natural heritage.
Specific objective
– To strengthen the capacity of youth organizations & local communities to promote community-based tourism in rural & remote areas.
Excepted results
– Increased socio-professional development of youth workers and young leaders that are equipped with knowledge, key competences and employable tools related to "community-based tourism & sustainable development" through different cultural perspectives, educational approaches and community experiences from different regions of the World.
-Increased transnational cooperation, exchange of good practices and capacity building between youth workers, organizations and NGOs active in the sustainable development field from different World context.
– Developed "community-based tourism" packages based on holistic discovery of cultural diversity, natural products & gastronomy, while being engaged in social & environmental projects where young people can volunteer in local community project.
– Developed E-learning platform to promote the "community-based tourism" packages & reach a wider audience of young people & responsible travellers interested in "community-based tourism".
PARTNERS
ITALY PRISM
NEPAL CAMPAIGN FOR CHANGE NEPAL (CCN)
INDIA ASSOCIATION FOR COMMUNITY DEVELOPMENT & SOLIDARITY (ACDS)
SPAIN ACD LA HOYA
KENYA RESOURCE HUB FOR DEVELOPMENT
VIETNAM YOUTH EMPLOYMENT AND SOCIETY DEVELOPMENT JOINT STOCK COMPANY (YESD)
TURKEY KATILIMCI GENCLIK DERNEG