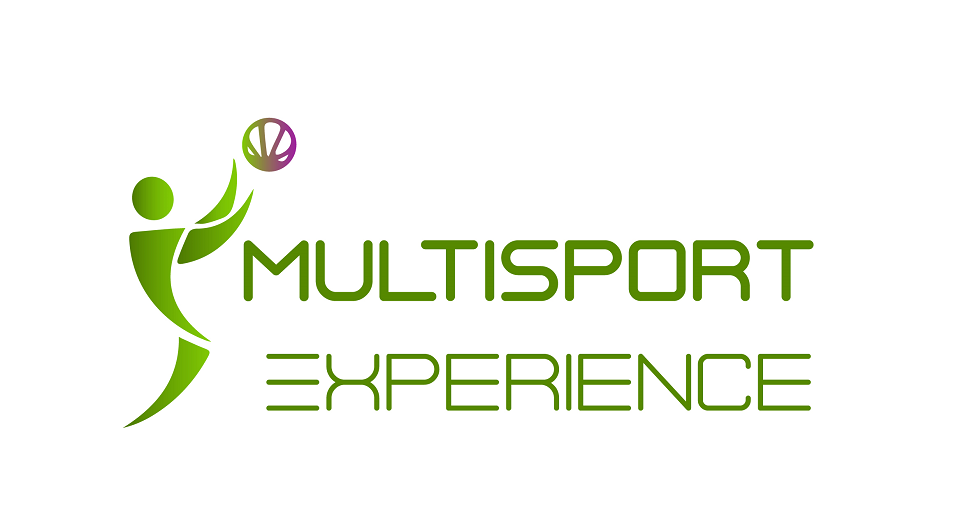 Las ventajas de la participación multideportiva son inmensas. Tener una formación diversa en deportes permite el desarrollo de habilidades muy diferentes que tienen beneficios cruzados. Cada deporte ofrece desafíos únicos para la fuerza, el poder, el equilibrio, la flexibilidad y la agilidad, que ayudan a mejorar el estado físico y el atletismo en general.
A partir de esta convicción, el proyecto tiene como objetivo promover un enfoque multideportivo para la alfabetización física de los jóvenes, basado en la promoción de una matriz cultural precisa articulada en torno a 3 conceptos clave:
-Alfabetización física, para desarrollar la capacidad y la motivación de los niños para capitalizar su potencial de movimiento, no solo para moverse eficientemente, sino también para moverse de manera creativa, competente, con entusiasmo y con inteligencia emocional y social;
-Desarrollo de atletas a largo plazo, para utilizar un enfoque apropiado para el desarrollo hacia los niños de 6 a 12 años enfocándose en las tres primeras etapas de este modelo, porque está específicamente dedicado a fomentar la alfabetización física y el deporte para todos: * "Comienzo activo", * "FUNDAMENTOS" , * "Aprende a entrenar";
-Deporte para la vida, para concebir un deporte de calidad para los niños como deporte entregado con un enfoque en el desarrollo holístico óptimo de cada individuo para hacer una contribución significativa a su calidad de vida.
Este es un primer pequeño paso experimental hacia un nuevo modelo territorial de bienestar deportivo que nos gustaría desarrollar posteriormente a partir de 2021. La idea será mejorar la salud pública a través de programas de movimiento para la primera infancia (García, C. et al, 2002) al proponer una alineación cooperativa de cinco sectores comunitarios clave: deporte, educación, salud, recreación y medios de comunicación, y apoyando a las partes interesadas locales en la transferencia de conocimiento y la implementación de comunidades físicamente alfabetizadas.
De todos modos, ya bajo este primer proyecto, como se mencionó anteriormente, la promoción de la cultura multideportiva debería facilitar una perspectiva inversa, al pasar de niños y jóvenes al servicio de disciplinas deportivas (la versión venenosa del deporte como "pharmakon"), a experiencias deportivas. al servicio de niños y jóvenes, poniendo en el centro sus necesidades y deseos en términos de bienestar y realización personal (la versión remedial del deporte como "pharmakon").
Objetivos específicos
 Desarrollar nuevas oportunidades concretas basadas en el enfoque multideportivo para niños de entre 6 y 12 años, abiertos a ambos tipos de participación deportiva futura: como simple disfrute recreativo y eventual carrera competitiva.
 Diseñar un modelo de prácticas multideportivas que unifique la riqueza de la oferta deportiva territorial y las inquietudes educativas para un crecimiento equilibrado y el empoderamiento de los niños basado en habilidades mejoradas.
 Mejorar las habilidades de los operadores clave mediante el intercambio de experiencias y buenas prácticas entre los socios sobre este tema específico.
 Difundir la cultura de multideporte y multidisciplinariedad en el deporte en las comunidades locales mediante el aumento del conocimiento y la conciencia sobre los beneficios de este enfoque de desarrollo, hacia todos los interesados ​​(padres, instructores, clubes, municipios).
 Preparar un proyecto posterior de colaboración colaborativa más grande destinado a desarrollar a partir de 2021 un nuevo modelo territorial de bienestar deportivo, gracias también al uso sinérgico de Erasmus para jóvenes emprendedores.
SOCIOS
ITALIA – L´ORMA
ESPAÑA – ACD LA HOYA
RUMANIA – CLUBUL SPORTIY EXPERIENTA MULTISPORT (CSEM)
REPÚBLICA CHECA – HODINA H
---
The advantages of multi-sport participation are immense. Having a diverse background in sports allows the development of very different skills that have crossover benefits. Every sport provides unique challenges to strength, power, balance, flexibility, and agility, which help improve overall fitness and athleticism. 
Starting from this conviction, the project aims to promote a multisport approach to youth physical literacy, based on the promotion of a precise cultural matrix articulated around 3 key concepts:
-Physical Literacy , to develop the ability and motivation of the children to capitalize on their movement potential, not only to move efficiently, but also move creatively, competently, with enthusiasm and with emotional and social intelligence;
-Long Term Athlete Development, to use a developmentally appropriate approach towards children aged 6-12 by focusing on the first three stages of this model because specifically dedicated to encourage physical literacy and sport for all: * "Active start", * "FUNdamentals", * "Learn to train";
-Sport for life , to conceive quality sport towards children as sport delivered with a focus on the optimal holistic development of each individual to make a significant contribution to their quality of life.
This is a 1st small experimental step towards a new territorial model of Sports Welfare that we would like to develop subsequently from 2021. The idea will be to improve public health through early childhood movement programs (Garcia, C. et al, 2002) by proposing a cooperative alignment of five key community sectors – Sport, Education, Health, Recreation & Media – and by supporting local stakeholders in knowledge transfer and implementation of Physically Literate Communities.
Anyway, already under this first project, as mentioned earlier, the promotion of multisport culture should facilitate a reverse perspective, by passing from children and youngsters at the service of sporting disciplines (the poison version of sport as "pharmakon"), to sporting experiences at the service of children and youngsters, putting at the center their needs and desires in terms of wellbeing & personal fulfillment (the remedy version of sport as "pharmakon").
Specific objectives
1.To develop new concrete opportunities based on multisport approach for children aged between 6 and 12 years old, open to both types of future sport participation: as simple recreational enjoyment & as eventual competitive career.
2.To design a model of multisport practices that unifies the richness of territorial sports offer and the educational concerns for balanced growth & empowerment of children based on improved soft skills.
3.To enhance the skills of the key operators through sharing experiences and good practices between partners about this specific topic.
4.To spread the culture of multisport & multidisciplinarity in sports in the local communities by increasing knowledge and awareness about the benefits of this developmental approach, towards all the stakeholders (parents, instructors, clubs, municipalities).
5.To prepare a subsequent bigger Collaborative Partnership project aimed to develop from 2021 a new territorial model of Sports Welfare, thanks also to the synergic use of Erasmus for young entrepreneurs.
PARTNERS
ITALY L´ORMA
SPAIN ACD LA HOYA
ROMANIA CLUBUL SPORTIY EXPERIENTA MULTISPORT (CSEM)
CZECH REPUBLIC HODINA H