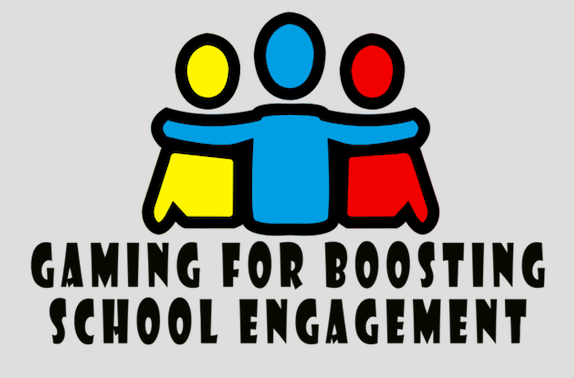 El objetivo del proyecto es popularizar los deportes electrónicos como una herramienta para involucrar a los estudiantes con diversas discapacidades de aprendizaje (LD) en la escuela.
Los estudiantes con dislexia y otras discapacidades de aprendizaje a menudo están bastante separados de la vida escolar y no obtienen el beneficio de la socialización y el desarrollo de habilidades que brindan las actividades extracurriculares. La investigación y la práctica actuales sugieren que los juegos y los deportes electrónicos son buenos para desarrollar muchas habilidades como la concentración, el enfoque y la toma de decisiones. También proporcionan un lugar para socializar, usar idiomas extranjero y contribuir a la credibilidad callejera como lo hace el logro en cualquier deporte de un equipo escolar.
Los socios del proyecto son Asociación Cultural y Deportiva la Hoya (España), Check-in de Asociacao – Cooperacao e Desenvolvimento (Portugal), CO.RI.S.S (Italia), Hodina H ZS (República Checa) y Srednja poklicna en tehniska šola Murska Sobota (Eslovenia). La duración del proyecto es de dos años.
El consorcio del proyecto reunirá la investigación y las mejores prácticas para resaltar las ganancias de los deportes electrónicos para estudiantes con LD y creará un manual para que las escuelas organicen torneos de juegos y deportes electrónicos en las escuelas. El material de capacitación para esto se filmará durante los tres torneos donde equipos de estudiantes con LD de los seis países socios se unirán para jugar League of Legends (LoL).
Los videos de investigación, manual y capacitación se colocarán en un sitio web especialmente creado para el proyecto. El proyecto utilizará herramientas y técnicas ágiles en la gestión y desarrollo de proyectos. Ágil es una habilidad laboral muy demandada en la industria de la tecnología de la información y esto puede crear un camino profesional para muchos estudiantes con LD.
SOCIOS
ESPAÑA ACD LA HOYA
LETONIA LATVIAN DYSLEXIA ASSOCIATION
PORTUGALASSOCIACAO CHECK-IN – COOPERACAO E DESENVOLVIMENTO
ESLOVENIA SREDNJA POKLICNA IN TEHNISKA ŠOLA MURSKA SOBOTA
REPUBLICA CHECA HODINA H
---
The aim of the project is to popularize e-sports as a tool for engaging students with various learning disabilities (LDs) in school.
Students with dyslexia and other learning disabilities are often quite detached from school life and do not get the benefit of socialization and skills development that extra-curricular activities give. Current research and practice suggest that gaming and e-sports are good for developing many skills like concentration, focus, decision making. They also provide a venue for socialising, using of foreign languages and contributing to street credibility as achievement in any sports of a school team does.
The partners of the project are Asociacion Cultural y Deportiva la Hoya (Spain), Associacao Check-in – Cooperacao e Desenvolvimento (Portugal), CO.RI.S.S (Italy), Hodina H ZS (Czech Republic) and Srednja poklicna in tehniska šola Murska Sobota (Slovenia). The duration of the project is two years.
The project consortium will assemble the research and best practice to highlight the gains from e-sports for students with LDs and create a manual for schools to organize gaming and e-sports tournaments at schools. The training material for this will be filmed during the three tournaments where teams of students with LDs from all six partner countries will come together to play League of Legends (LoL).
The research, manual and training videos will be placed on a web site specially created for the project. The project will use Agile tools and techniques in project management and development. Agile is a highly demanded work skill in the information Technology industry and this can create a professional path for many students with LDs.
PARTNERS
SPAIN ACD LA HOYA
LATVIA LATVIAN DYSLEXIA ASSOCIATION
PORTUGAL ASSOCIACAO CHECK-IN – COOPERACAO E DESENVOLVIMENTO
SLOVENIA SREDNJA POKLICNA IN TEHNISKA ŠOLA MURSKA SOBOTA
CZECH REPUBLIC HODINA H